MISSION STATEMENT
The Inland Communities Chapter of the Fellowship of Reconciliation (IC FOR) is an organization that seeks to replace violence, war, intolerance, economic and social injustice with nonviolence, peace and justice.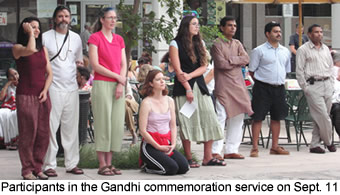 We draw inspiration from many faiths, systems of belief and philosophies and are committed to active nonviolence as a way of life and as a means of building hope and creating profound social change. We are dedicated to healing divisions in society through reconciliation and community building.
As youth and adults we learn and educate to build coalitions and to engage in nonviolent and compassionate actions.